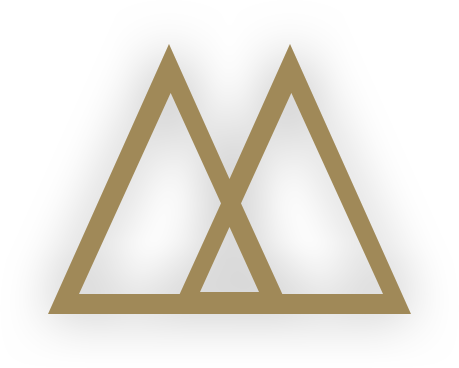 When an accident occurs, it's normal for people to experience a variety of emotions ranging from mental and physical pain to fear, confusion and more. The average person will not know if they have a personal injury case or how to go about it. And oftentimes, there are large amounts of money and suffering involved so no one should take it on by themselves.
If you or a loved one is injured in an accident and aren't sure where to turn, give us a call at 702-870-1100. We offer a free consultation and will walk you through your options and the process.
To become more familiar, we've outlined five FAQ's to help understand the what, when, where and how of a personal injury case.
What Is A Personal Injury Lawsuit? 
Personal injury cases are typically complex legal disputes that arise when one person suffers harm from an accident or injury due to another person's wrongful conduct (negligence or an intentional act). There are a number of situations that can result in such a lawsuit and if found liable, the responsible party's insurance company will pay money to the injured person for medical bills, pain and suffering, and other ongoing expenses related to the injury.
There is no cookie-cutter path to a lawsuit but they are typically the result of a car accident, a slip and fall, a medical malpractice or another type of accident or injury. To be certain if your situation is applicable and requires a lawsuit to be filed, give us a call at 702-870-1100 today.
How long do I have to file a PI case?
In Nevada, the statute of limitations on negligence claims is 2 years from the date of incident.  Each state has different protocols and statute of limitations, meaning the time allowed to legally file after an accident will vary from state to state.  No matter the circumstance, you should inquire if you have a case as soon as possible.  It is important that your recollection of events is documented as close to the incident as possible.  Whatever you do, don't wait or wonder if you have a case. Contact your medical professional and an attorney as soon as possible.
How do I know if I should file a lawsuit? 
In most situations, you will have a case if someone acted carelessly under the circumstances and led to your injuries. However, you likely won't know what to do and that is exactly why you shouldn't make this decision on your own. There is too much money and emotional damage at stake.  After contacting the necessary medical professionals, reach out to a qualified attorney to discuss how you should move forward.
What should I do immediately after an accident? 
Assuming that you are conscious and able, call the police. Then if you're able, document the scene and get the contact information of any possible witnesses. You should then get the medical help needed. You should not discuss fault or apologize to anyone else who was involved, even if it seems like the right thing to do. Anything said in the aftermath of an accident can be used against you if you pursue a claim or lawsuit.
Do I need an attorney for a PI case? 
The short answer is yes, absolutely. At the very least you should contact an attorney and have a free consultation to ensure you are moving forward in the right way. Our firm has seen many people lose money because they didn't know how to navigate the process and decided to go it alone. You won't owe any money out of pocket for attorney services and you will likely receive a much better settlement with their assistance.
The fact is when insurance companies are involved (which they will of course be in these instances), they are NOT motivated to be on your side. They have a lot of money and resources to fight and provide as little compensation as possible.  Typically, defendants who hire a personal injury attorney recover three times as much compensation as those who go at it alone.
When you come in to see us at Massi & Massi, you will see me directly. We are a family owned firm and work alongside our clients directly to make sure they have the best medical care and receive the best settlement possible. Accidents are unfortunate but they do happen and we are motivated to ensure you are taken care of when you are the victim of an incident that is not your fault.
Remember: Call the police, get witness info, call your insurance company and then call us and Let Us Take Care Of It.  We can be reached at 702-870-1100. 
FILL OUT THE FORM BELOW AND WE'LL CONTACT YOU IN MOST CASES THE SAME DAY. IF YOUR INQUIRY IS URGENT PLEASE GIVE US A CALL AT (702) 870-1100 FOR A QUICKER RESPONSE.
QUESTIONS? GIVE US A CALL
AVAILABLE AT 8:30 AM TO 5PM.